Glimpse Of India Nepal Trip
Duration : 12 Nights / 13 Days
Destinations : Delhi - Kathmandu - Kathmandu - Pokhara - Chitwan - Nagarkot - Dhulikhet - Kathmandu - Varanasi - Delhi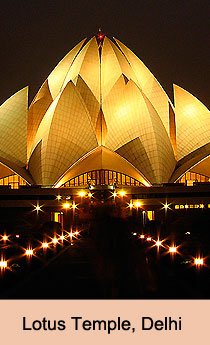 India is the ultimate country with numerous colors of culture, traditions, history, peoples and diversities. The description of stunning beauty and diverse flora and fauna are the beyond the words. India has uncountable historical cities, villages, wildlife sanctuaries, hill stations, colorful deserts and many places to visit.
Nepal is one of the most gorgeous countries of the world; Nepal is connected with China in the north and by India in the south, east and west. Nepal has eight of the ten tallest mountains in the whole world .Natural beauty of Nepal is amazing and its ancient monasteries and temples make it more beautiful and meaningful. India and Nepal become most preferred countries for those coming to Asia on holiday tours.
India and Nepal tour is also full with adventures and fun, trekking, camping, river rafting and mountain biking add adventure in the tour. One thing is for sure, once you visit these countries, you will not be able to get it out of your memory for a long time to come.
Day 01 : Arrival Delhi
On arrival ,Our representative greet you on airport and transfer you to hotel. After some rest and lunch , you will free to explore Delhi in your own style. Overnight stay in Delhi.
Day 02 : Visit of Delhi
Delhi is the capital city of India; it has loads of historical stories and amazing historical monuments. Delhi is not just a historical city rather then it is a metropolitan city .Magical colors of Delhi , modern market, historical buildings, flourishing garden and Indian culture always fascinates to the visitors.
Complete Delhi visit is not possible in one day but our planned schedule and shofar will show you best places of Delhi. Red fort, Qutab Minar, Jama Masjid, Lotus temple, India Gate ,Rashtrapati Bhavan, Raj Ghat are the wonderful places of city with great stories of rulars , wars, success and kingdom.
Delhi is also good place for shopping. Delhi market is very famous for traditional and modern things. Spice market of Delhi is world's second largest market of spices. So enjoy a day in Delhi. Overnight stay in hotel.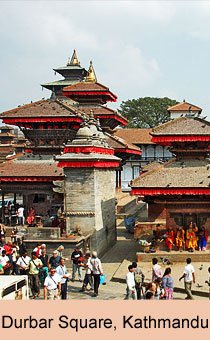 Day 03 : Delhi to Kathmandu
Early morning flight to Kathmandu. Stunning en route beauty refreshes your journey. On arrival transfer to hotel. Afternoon , you will go for half day city tour . Overnight stay.
Day 04 : Visit of Kathmandu
An amazing full day in Kathmandu. It is the largest and beautiful city of Nepal. Kathmandu is the political as well as cultural capital of Nepal, is the city which contain ancient traditions, values with the highest boom of technologies .Kathmandu is also one of the pilgrimage place. There are around 2000 temples and shrines.
Durbar square, Kumari temple and Swayambhunath are the top attraction of Kathmandu. Overnight stay in Hotel.
Day 05 : Drive Kathmandu to Pokhara
Early morning drive to Pokhara enroute visit Megholi. Afternoon arrival Pokhara. On arrival check into the hotel. Overnight stay.
Day 06 : A Day in Pokhara
Bewitching beauty of Pokhara has been defined by many travelers and writers. Panoramic landscapes, pristine lakes, snowy peaks, divine greenery make it "the precious jewel of the Himalaya". Remarkable beauty of Pokhara always attract loads of visitors .Rupa, Phewa and Begnas are the three panoramic lakes of Pokhara valley.
World peace pagoda, Devi's fall, Gupha and many temples are the amazing places to visit.Motor biking, boating, paragliding, pony riding, rafting and mountain biking are the best things to in this amazing valley.
Overnight stay in Pokhara.
Day 7 : Drive from Pokhara to Chitwan
Early morning drive from Pokhara to Chitwan National Park. Afternoon arrival in Chitwan. On arrival check into the Jungle lodge. Overnight stay in jungle lodge give you an adventurous and different experience.
Day 8 : Wonderful visit of Chitwan
Chitwan is one of the amazing places of the Nepal. " Heart of the Jungle", it is the meaning of Chitwan .Dense greenery and adventurous wildlife of Chitwan is the specialties of Chitwan.
Chitwan National Park is Asia's best preserved conservation area, where wildlife stay in their natural habitats. It is also listed in UNESCO World Heritage site. Here you can see real wildlife with many adventurous activities. Jungle safaris, elephant safari put more adventure and thrill in your trip.
Night camp fire and overnight stay in jungle area is the top attraction of Chitwan.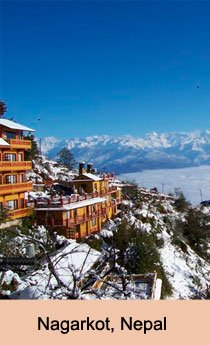 Day 09 : Chitwan to Nagarkot
Early drive from Chitwan to Nagarkot. Afternoon arrival in Nagarkot. It is a very beautiful hill station of Nepal. Deep green valleys, ancient villages, dense vegetated hills, breathtaking views of Himalayas and warm welcoming hospitality of Nagarkot is await you. This valley is the perfect place for a peaceful and relaxation holiday trip.
Magical beauty of nature shower onto Nagarkot .It is the best place for trekking and bicycle riding.
Day 10 : Nagarkot-Dhulikhet to Kathmandu
Arrive from Dhulikhet to Kathmandu.On arrival in the evening check into the hotel. Dhulikhet is the ultimate place to observe the real beauty of Himalaya.
Overnight stay in hotel.
Day 11 : Drive from Kathmandu to Varanasi
Transfer to airport for flight to Varanasi. On arrival transfer to hotel. In the evening you will go for city tour. Evening of Varanasi is very beautiful and divine. Ganga Arti (worships of Ganga) on ghats is a very divine view and it has a big mean for Hindus.
Overnight stay in hotel.
Day 12: Drive from Varanasi to Delhi
Early morning boat cruise on River Ganges and afternoon you will depart for Delhi. Overnight stay in Delhi.
Day 13 : Departure from Delhi
Arrival Delhi in the morning. Rest of the day free for leisure. In the evening you will go to airport for flight.