The magical allure of vibrant colors of Delhi draws thousands of tourists here like moths to a wondrous flame. Delhi is the capital city of India and it is sprinkled with scintillate gems: magnificent museums, Splendorous forts, incredible ancient monuments, panoramic gardens, palatial government buildings, radiant art centers, colorful markets and delicious places to eat Indian cuisines.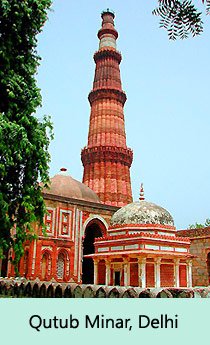 Delhi is the full with the aromas of wonderful architectures. List starts from Red Forts-It tells the story of dignity, wonderful art and incredible architecture of Muhgal era.Qutab Minar is the great and rattling example of Indo- Islamic architecture. India Gate presenting tribute to the Indian soldiers very gracefully with great architects. Lotus Temple place of peace, prayer and rest.Rashtrapati Bhawan a renowned monument of India and it is a showcase of Government. Jantar Mantar is interesting and ancient observatory of astrology and whether forecasting. Swaminarayan Akshardham in New Delhi symbolizes 10,000 years of great Indian culture in all its breathtaking beauty, grandeur, wisdom and grace. Lodhi Garden is refreshing to Delhi with lush greenery and panoramic garden. Humayun's Tomb is an incredible illustration of Mughal art. Counnaught Place –wonderful market place since the British era.
Delhi is not just limited to the monuments, forts and ancient architect rather it is also full with several sources of fun and entertainment like malls, pubs and dazzling markets. Wide variety Indian style cuisines make Delhi so yummiest place.