India Nepal Tour Package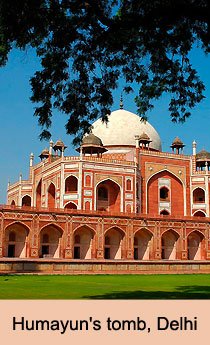 North India is one of the most beautiful parts of the India. It is full with high hills, green land, cascades, tranquil lakes, small towns, colorful cities, fertile lands and natural beauty .Northern region is not only blessed with the natural beauty as well as it also a cluster of several historical monuments and amazing epitomes of historical era. North India tour with Kathmandu trip is also the fantastic tour with loads of nature's beauty and several historical jewels.
Day 01 : Arrival at Delhi
Your wonderful trip starts from the capital city Delhi. Our representative greets you at airport and transfers you to hotel. After rest you will free to explore Delhi in your style.
Overnight stay and dinner in hotel.
Day 02 : Complete Visit of Delhi
On the day 02 , you will go for complete visit of Delhi. It is the capital city of India. Delhi is not a city; it is the mirror of the history of Mughal era and several dynasties. Old Delhi tells story of history and it is full with forts, monuments and government building. Qutab minar , Red fort, Purana Qila , Lotus temple, Humayun' s tomb and many other historical places are the major attraction of tourist.
Complete visit with experienced guide or shofar make your Delhi visit unforgettable.
Overnight stay in Hotel.
Day 03 : Delhi to Jaipur
Early morning drive from Delhi to Jaipur. Till noon you will be in "Pink City". Jaipur is magnetic city, charm of this city always attract visitors towards itself. After some rest, you will go for a visit of Amer fort with the special royal elephant ride. Elephant ride gives you a royal experience in this royal city.
Overnight stay in Jaipur.
Delhi 04 : Jaipur
A full day in colorful city –Jaipur, it is one of the most renowned city of Rajasthan. Jaipur is full with beautiful palaces, historical forts and magnificent havelis .A large number of international tourist comes every year in India to visit Jaipur only. Dazzling customs, traditional dance, folk music and delicious food give the extra color in Jaipur trip. Charm of City Palace, Hawa Mahal, Jantar Mantar ,Ram Niwas and many other historical monuments make your Jaipur trip awesome.
Overnight stay in Jaipur.
Delhi 05 : Jaipur to Agra
Next day, early drive to Agra enroute Fatehpur Sikri. Beauty of Fatehpur Sikri is amazing and marvelous. After the wonderful visit of Fatehpur Sikri, you will proceed for Agra.
Agra is not just a city rather than it is golden mirror of art, history and the several stories of Mughals .It is full with monuments, mosques and royal gardens. The fame of Taj Mahal drags thousands of international and national tourists every year in Agra.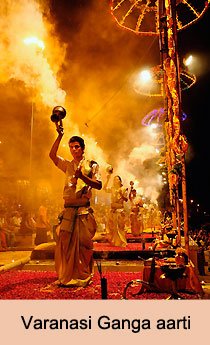 Day 06 : Agra to Varanasi
Early morning drive to airport to board flight for Varanasi. Check in Hotel, After the delicious lunch our representative bring you to show of this holy city. Visit of Sarnath and excursion of Varanasi make you happy.
Overnight Stay in Varanasi.
Day 07: Varanasi
Day 07 for full visit of mystical and holy city - Varanasi. Varanasi is one of the sacred cities of India. It is a pilgrimage place and full with temples, ghats and holy places.
Varanasi is a renowned tourist place for a good many reasons. The City of Ghats has in its store history which goes back to many centuries. This Holy City offers a marvelous range of pilgrimage destinations to the visitors.
Varanasi which is also known as Kashi and Benaras . The Ghats of Vanarasi, Bharat Kala Museum , St. Mary's Church, Benaras Hindu University and Hindu temples are the charm of Varanasi. Varanasi is also a well-known yoga center of India.
Varanasi visit gives you refreshment in your hectic life. Overnight stay in Varanasi.
Day 08 : Varanasi to Kathmandu
Early morning drive to airport to board flight for Kathmandu. Refreshing whether of Kathmandu remove your all tiredness. After some rest you can explore this city in your own style.
Overnight stay in Kathmandu.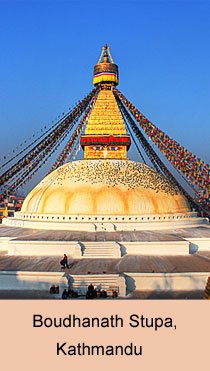 Day 09 : Kathmandu
A beautiful morning in stunning valley – Kathmandu. It is the capital of Nepal and full with the several tourist attractions. Exotic tourist spots and natural panorama of this marvelous valley amaze you.
Kathmandu is best for spiritual vacation and as well as for fun. Durbar square, Kumari temple, Swayambhunath , Bodhnath and other tourist places are the major attraction of your visit.
Overnight stay in Kathmandu.
Day 10 : Kathmandu to Delhi
Day 10 is the last day of your trip.Early morning drive to airport for flight to next destination.
India and Kathmandu tour show charming colors of two different country, culture and region. So it's time to go, pack your bags for this wonderful trip.