North India Pilgrimage Tour Package
Duration : 13 Nights / 14 Days
Destinations : Delhi - Jaipur - Agra - Varanasi - Bhubaneshwar - Puri - Calcutta
Day 1 : Delhi
You will receive a warm welcome to Delhi by our representative at the airport with garlands in the Indian traditional way. By airport transfer arranged, you will proceed to the hotel and check in there. Today you are on your own and spend your time at leisure.
Day 2 : Delhi tour
Today you are going to explore this grand capital city of India which includes Old and New Delhi. You will be thrilled to visit the historical places like Red Fourt, India Gate , Jama Masjid, Chandni Chowk, Humayun's Tomb and Qutub Minar. Also you will visit the Parliament house, government secretiate building and the other important monuments in New Delhi as well. After a delicious dinner in the hotel , overnight stay there.
Day 3 : Delhi to jaipur
Today you are gearing up for an interesting road trip of 260 km from Delhi to Jaipur. This journey to the colorful capital city of Rajasthan is exciting where you get to see the locals in villages with farms and lands. After reaching your hotel at noon, you can freshen up and enjoy a delectable lunch with Rajasthani special dishes. Afternoon you can enjoy the guided city tour and visit Hawa Mahal, City palace and the Observatory. Later in the evening you can indulge in some famous Jaipur shopping in the markets for clothes, precious stone accessories and embroidered leather items and much more attractive wares. Overnight stay in Jaipur hotel.
Day 4 : Jaipur
Today early morning you are going to visit the famous Amber palace which will captivate you with its giant royal feel. Here you can enjoy the thrilling elephant rise right up to the palace gate like any royal! You will be mesmerized by the great palace and it fortress buildings around. The afternoon time is for leisure, you can further explore the city on your own or indulge in some shopping. Overnight stay in your Jaipur hotel.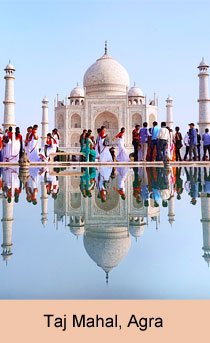 Day 05 : Jaipur to Agra
Today morning after breakfast and check out you will start another exciting road trip of 240km from Jaipur to Agra. On the way you will visit the renowned Fatehpur Sikry built by emperor Akbar and later abandoned due to water scarcity. Agra is world famous for its heritage sites including the great Taj Mahal and huge number of tourists are attracted to this charming city. Today evening you are visiting the enchanting Taj Mahl and savor the magnificent sight of Taj at sunset. After an eventful day to memorize, overnight stay in Agra.
Day 06 : Agra
After the memorable Taj Mahal, today you are going to explore the charming city of Agra. This city is well known for its UNESCO listed heritage site. You are going to enjoy the grand Agra fort and Sikandra. Agra is famous for its marbles and craftsmanship in marble carving. You will be visiting marble shops to see the marble inlay and will be surprised seeing the craftsmen engraving the marbles. Today you are travelling to Varanasi by train overnight.
Day 07 : Agra to Varanasi
Early morning you are reaching the sacred city of Varanasi. It is also known as Kashi or the city of light. After checking in your hotel you will proceed for a tour to Sarnath. It is a renowned pilgrimage place for people all over the world. It is believed that Budha came to Sarnath after he accomplished enlightenment and it is in the Deer park here he delivered his first sermon. A whole day in this city of temples and holy places give you a feeling of calmness. After enjoying a day of serenity of the place, overnight stay in the hotel.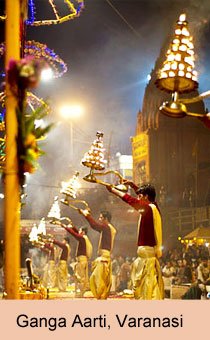 Day 08 : Varanasi
Today you are going for a boat excursion on the sacred river Gangs. It is truly a once in a lifetime experience to enjoy calmness tranquility of the holy river. Later in the evening you will be proceeding to the railway station to board an overnight train to the next destination, Bhubaneshwar.
Day 09 : Bhubaneshwar
After reaching Bhubaneshwar in the morning, you will be transferred to the hotel. Today you are in the holy land of Orissa where you can visit temples to your heart's content and attain a state of peace and solitude. In the afternoon you will proceed to a guided city tour where you will visit the famous landmarks of the city. You will go to the oldest and largest temple of Bhubaneshwar, the Lingaraja temple dedicated to Lord Shiva. Further you will visit Dhaulagiri, Rajrani temple, Mukteswara Temple, Vital Deul Temple and Parashurameshwara Temple. After having a fruitful visit to these sacred places, you will stay overnight in the hotel in Bhubaneshwar.
Day 10 : Bhubaneshwar to Puri
Orissa is visited by a lot of people in order to have a glimpse of famous temple city, Puri. You will be travelling from Bhubaneshwar to Puri by road and en-route you will visit the renowned Konarch Sun Temple which is a world heritage site. This temple is dedicated to the God Sun and is built in the shape of a huge chariot with richly engraved walls, pillars and stone wheels. After another enriching memory to cherish you will stay overnight in puri.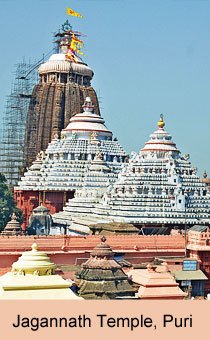 Day 11 : Puri
Morning after breakfast you will go to visit the famous Jagannath temple. This temple is a popular pilgrimage destination for worshippers of Lord Krishna and Vishnu. Since time immemorial this sacred temple in the name of the Lord of Universe is the supreme sacred place for countless devotees all over the world. After this memorable visit, the afternoon is at leisure. You can visit more temples around or just get immersed in that blissful atmosphere. Overnight stay in hotel.
Day 12 : Puri
In the morning after breakfast, you are free to explore the place on your own or visit nearby tourist places. Post lunch in the late afternoon you will be transferred to the railway station to board an overnight train to Calcutta.
Day 13 : Puri - Calcutta
Upon arrival at Howrah station in the morning you will be proceeding to your hotel. That day you are at leisure and overnight stay in the hotel.
Day 14 : Calcutta
Finally the last day of a much accomplished trip to cherish for a lifetime! In the morning you will check out from the hotel and then depart for the airport to board your flight home.