Discover Kerala
Duration : 07 Nights / 08 Days
Destinations : Trivandrum - Kovalam - Alleppy - Kumarakom - Thekkady - Periyar - Munnar - Cochin
Amazing Tour to Discover the Beauty of Kerala
God's own country – This is referring to Kerala. The name of Kerala creates a mesmerizing image in the mind of everyone. Green emerald range of palm and coconut trees, beaches, beautiful sunrise and amazing view of sunset glory of nature is completely delight the Kerala.
A Glance of Attractions to the Kerala Trip -
Delicious south Indian cuisines - Dosa (Rice Pencake), Sambhar vada, thengapal, toddy (Local wine) and other traditional cuisines make your mouth yummy.
Ayurveda Treatment - Kerala is world famous for natural Ayurveda massage and treatment. Ayurveda whole body massage and treatment gives you a healthy, refreshing body, mind and skin. Art and Culture-Kathakali is the traditional, ancient and unusual dance and drama.
Kerala is the home of beauty of nature; it is a destination where human and the glamour of nature coexist in harmony. However, there is much more to Kerala than its backwater cruises and a stay in a houseboat in Alleppey or Kumarakom.
Here is a wonderful day by day plan for Kerala trip, this incredible trip of Kerala will be the most of the amazing trip of your life. Trivandrum is the starting point of the trip and Kerala visit.
Day 1 : Incredible Tour of Trivandrum and Kovalam
On the arrival our representative greet you and after the check in hotel. You proceed for half day visit of Trivandrum and in second half a drive to Kovalam. Trivandraum is the capital of Kerala; it is also known as Trivananthapuram.The meaning of Trivananthapuram is the "Abode of God". It is real wonderful place.Kovalam is just 16 km away from the Trivandrum.Kovalam is a small beach town by the Arabian Sea.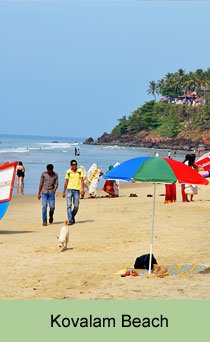 Amazing Places To Visit - Padmanabhaswami Temple, Shree Chithra Art Gallery, Napier Museum in Trivandrum and Kovalam is famous for energetic beaches . Kovalam beach and lighthouse beach is the favorite haunt of visitors.
Delights of Trip - Sunbathing, water sports, catamaran cruising, shopping, Ayurvedic massage and yoga treatment.
Special Charm of Kovalam - Carnatic Music and Museum paintings of Raja Ravi Sharma. Overnight stay in Kovalam.
Day 2 : Full Day In Alleppy
An early morning drive to Alleppy..Alleppy is a very beautiful small place. It is renowned as the Venice of the East. It is famous for backwater trip. Wonderful lagoons, palm fringed places, energetic shores and tranquil beauty of Alleppy stun everyone.
Amazing Places To Visit - Alleppey Beach, Mullakkal Bhagavathy Temple ,Mannarasala Temple and Alappuzha CSI Christ Church.
Delights of Trip - Ayurvedic body treatment and Spa, Visit of Beaches, Stay in boat house.
Special charm Of Alleppy - Boat races, marine products and coir industry
Day 03, 04 : Day In Kumarakom
An early morning lovely drive to Kumarakon and check in hotel. Kumarakom is located on the eastern side of Vembanad lake, it is beautiful small village full with natural beauty and landscapes. This village is full with amazing greenery and ravishing landsacpes.Kumarakom is famous for bird sanctury.Kumarakom wildlife sanctuary is full with a huge number of wild species. Now your amazing day start by the visit of bird sanctuary. It is the paradise for nature lovers and ornithologist. It is the favorite haunt of migratory birds like egret,teal,Siberian Stork,heron and darter. Chirping of beautiful birds,beauty of nature,dense forest and tranquil lake put the lots of amazing fun and relax in your trip.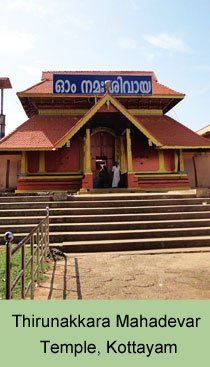 Amazing Places To Visit - Kumarakom Bird Sanctuary, Aruvikkuzhi Waterfall, Thirunakkara Mahadeva Temple, Cheriyapally, Bay Island, Driftwood Museum and Kumarakom Beach.
Delights of Trip - Boat trip in beautiful Vembanad Lake.
Special Charm Of Kumarakom - Waterfowls and Siberian cranes in Kumarakom Bird Sanctuary
After he breakfast a drive to the Thekkady.Enroute beauty of nature refresh you and snatch your all tiredness.Thekkady is famous for Periyar National Park.Periyar is one of the renowned wildlife sanctuary which is spread over the large area of incredible rainforests of the Western Ghats.Overnight stay in Periyar.
Day 5 : Thekkady - Periyar - Munnar
After the breakfast you will go for visit of Periyar.Wonderful visit of Periyar National Park amaze you. Periyar National Park is full with incredible species of wild animals like Sambars, langurs, monkeys, wild boars and dogs but Periyar is renowned as the tiger reserve and elephant reserve.Close meeting with wildlife in the lap of nature really stun you.After the visit of Periyar wildlife sanctuary you will be in the famous plantation area of Periyar.
Amazing Places to visit - Periyar National Park,Tea and coffee garden,Wonderful plantation of cardamom. Pepper and cloves.Boating in tranquil Periyar lake.
Delights of Trip
- Adventurous and thrilling trekking in beautiful surroundings of Periyar lake
Special charm Of Periyar - Natural beauty of Periyar
Afternoon drive to next beautiful destination Munnar.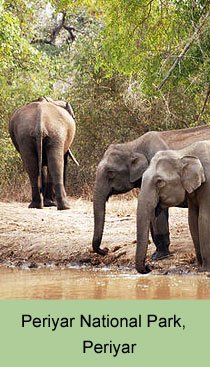 Day 06 : Full Day for the Beautiful Munnar
Munnar is located in the junction of three beautiful mountain streams –Nalla Thanni, Mudra Puzha and Kundala. Munnar is a rattling hill station since British rule. Emerald green tea plantations, beautiful towns and peace of Munnar like a perk in Kerala Trip. Early morning after breakfast you will be ready to explore the stunning Munnar.
Amazing Place To Visit - Matuppetty, Rajamalai, Kundala Dam and plantation of Munnar.
Delights of Trip - Tea Garden of Munnar.
Special Charm Of Munnar - Anamudi trekking spot.
Overnight stay at Hotel.
Day 07 : A Drive to Cochin
Welcome in the Gateway to Kerala. After the breakfast you are on the way to anther beautiful destination of Kerala-Cochin. Cochin is also known as Kochi.Kochi is renowned as Queen of Arabian Sea.Cochin is really an enchanting city and was once a major hub of trade and commerce with Arabs, British, Portuguees, Chines, Dutch etc.
Amazing Places To Visit - Fort Kochi, Chinese Fishing Nets, Jew Town, Mattancherry, St Francis Church, Princess Street ,Kerala Folklore Theater and Museum.
Delights Of Trip - Museums of Cochin and amazing culture of cochin.
Special Charm Of Cochin - Special Bicycle trip,Spice Market
Day 08 : Depart Cochin
Now the last day of your trip come. Our representative transfers you to Cochin Airport/Railway station to connect flight/train for onward destination.