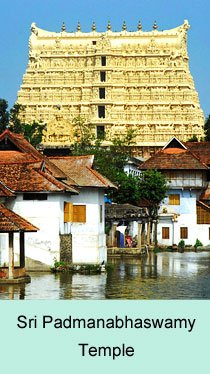 India holiday tour gives you some time to enjoy the scenic beauty of the capital city of Kerala known as Trivandrum or Thiruvananthapuram. Build on seven low hills, Trivandrum lies in the west coast almost at the edge of India.
During this holiday trip of Trivandrum the cool climatic condition, beauty of hills, mesmerizing waterfalls and lavishing land will definitely allure your heart. This clean and green city is like a beautiful necklace in the neck of God's own country Kerala. Mahatma Gandhi also referred this city as the "Evergreen city of India".
Trivandrum is also known as the land of Sree Ananthapadmanabhaswamy or Lord Vishnu. It is a tourism hot spot with beaches and numerous ancient and historic Hindu temples. The temples in Trivandrum truly reflect the rich heritage and culture of this part of India.
Visitors can enjoy their holidays at a long shoreline having backwater stretches, world famous beaches; historical monuments, rich cultural heritage and world recognized Ayurveda centers.
This specific evergreen city shows great improvements after the independence of India. This is one among the cities of historic importance in India. In ancient times, it blossomed in the trading of ivory, sandalwood and spices. The massive woodland valuables of the area led to this.
Places and things that are not to be missed at this holiday trip of Trivandrum are
Sri Padmanabhaswamy Temple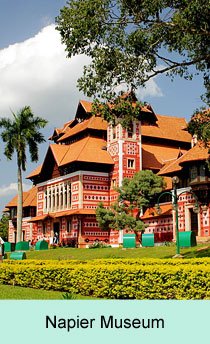 Sree Anantha Padmanabha Temple is the oldest temple of India. This temple is devoted to Hindu deity Vishnu. This temple is the heart of Thiruvanathapuram as the entire city is build around this temple. This temple is an architectural wonder of Kerala and Tamil architecture. There is a huge pond is situated inside the temple known as Padmatheertham. During your visit at Sree Anantha Padmanabha Temple you can also enjoy visiting East Fort, Ramanayar Palace museum and Kuthiramallikka Palace.
Napier Museum
This museum is a beautiful building designed by Madras Government architect Robert Chisholm. It is named after former Madras governor, Lord Napier. This Museum contains a rare collection of historic things, oldest ornaments, a temple chariot and some ivory carvings. This museum also houses India's oldest Zoological garden.
Shankumugham Beach
The Shankumugham Beach is the favourite beach of those coming to watch sunsets. This beauteous beach is well maintained and one can glimpse the beauty of Nature. This beach offers a number of sports for children's also.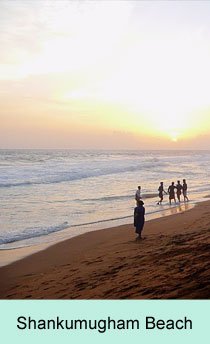 The Veli Estuary
Veli Estuary is the place where the Veli River meets the roaring Arabian Sea. The Veli Tourist Village is a beautiful picnic spot. This picnic spot offers boating facilities. Paddle boats and pedal boats can be hired to explore the charms of the lagoon. Speedboats are available for a fast ride on the waters.
Water Sports at Thiruvanathapuram
This tour package is a treat for adventurous persons. There are a huge variety of water sports are available for tourists. On the beautiful beaches if Thiruvanathapuram you can enjoy doing sailing swimming, surfing, skiing, catamaran ride, scuba diving and many more.
Visitors can also enjoy paragliding here. Paragliding gives an experience to fly like a bird in the sky.
Shopping at Thiruvananthapuram
MG road is the most famous shopping place at Thiruvananthapuram. Visitors can purchase anything from here. It is a kind of shopping complex. There are a number of shops and shopping stores are available. Visitors can purchase everything like local spices, wooden works, handicrafts, traditional saris traditional and modern jwellery and many more.
There is a lot more fun is waiting for you. So in this holiday tour have fun with your family members.