This amazing holiday tour will take you to one of the wonderful tourist destination of the entire world. This has matchless and extraordinary attractions which will definitely astonish you. This tour package of Kumarakom provides you the glimpses of God's creative mind and his own presence in the form of nature. Visiting such a wonderful place ensures a heavenly experience. Deep rooted culture and warm hospitality will makes your vocational trip more beautiful.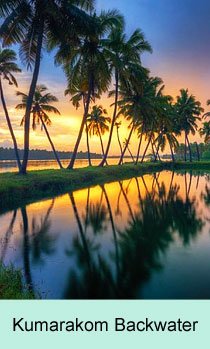 Kumarakom is beautifully situated in the south-west region of Bharat. This exotic tourist place formed by the collection of tiny islands on Vembanad Lake.
This city is globally famous for its bird sanctuary and backwaters and some other glorious attractions which you would've never experienced in your whole life before. It is also considered an ideal holidaying destination for those who wish to spend their vacations in the lap of mother-nature.
This Kumarakom holiday tour offers you an Enchanting flora and fauna, lush green paddy fields, soothing climate with exotic sight scenes, rustic ambiance, Shimmering backwaters, lovely houseboats, various species of birds, stunning beaches, paddy fields with full of greenery, excellent Ayurvedic massages and gorgeous rivers shore.
This Kumarakom vocational tour will take you to a number of tourist places where you will explore all the attractions in a delightful and memorable way. The best elements of Kumarakom tours are-
Backwaters of Kumarakom
Kumarakom is very famous for its sparkling backwater. It is the largest and fresh backwaters in the Kerala and truly it attracts visitors from all over the globe. Tourist mainly visits this village for the wonderful backwater. The amazing backwaters here is filled by the heavy greenery, oscillate palm trees, huge area of green paddy fields and the rural feelings will leave you speechless on your visit to Kumarakom.
Vembanad Lake
Vembanad Lake, an important tourist place in Kumarakom offers many interesting activities like boating, swimming and fishing. This fresh water lake is considered as the longest lake in India and the largest lake in Kerala. Roaming on the shore of this lake is the best way to explore the scenic charm of this place.
Houseboats in Kumarakom
The Houseboats of Kumarakom looks like an angel slowly roaming on the glittering backwater and also identified as the visitors own home which floats. These house boats consists luxurious and spacious room, very much furnished with all the facilities of a luxurious hotel. The Kitchen has a chef which is cooks foods by following your order. The amazing view of sunrise and sunset also can enjoy from the sundeck of the houseboat.
Kumarakom Bird Sanctuary
Kumarakom Bird Sanctuary is also named as 'Vembanad bird sanctuary'. It is spread over an area of 14 acres of land is located on the eastern banks of the Vembanad Lake. This Sanctuary is not less than any paradise for bird watchers. One can find the amazing variety of rare bird species including Siberian Storks and other birds like waterfowl, water ducks, cuckoos, wild ducks here. Presences of a large number of native as well as migratory birds enthral tourists from all over the world. Visit at Kumarakom Bird Sanctuary will convert your holiday trip in to a thrilling tour trip.
Shopping at Kumarakom
This tour package will also offer you shopping of antiques, bamboo canes, gorgeous camel bone carving and colorful decorative items made from coconut shells, gold & silver as well as artificial metal jewelry, metal ware, grass mats and also many spices of different fragrances.
Ayurvedic massages
This holiday trip also provides you an opportunity of Ayurvedic massages where you can pamper yourself with soothing Ayurvedic treatment and relaxing therapeutic treatments.
Kumarakom is such an excellent choice for holiday package for vacationers as they can enroll themselves to this journey and get a peace of mind.