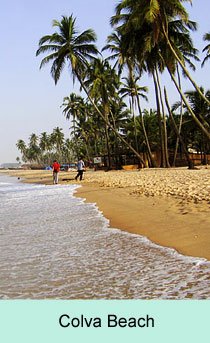 This holiday, we recommend you to visit the magical country- India. Whirl your mind, amaze your eyes and fall in love with Goa's extremes. Goa has been a perfect destination for traveler and tourists. This place is renowned as "Tourist Paradise' and "Pearl of the Orient'.
Goa is situated on the western coast of India in the coastal belt. It is also famed as a romantic place and known as the perfect place for honeymooners. Goa is most famous holiday destination for its relaxed life style, Goan cuisine, night life, feasts and festivals and most importantly beaches attracts travelers from all corners of the globe.
Goa houses some of the beautiful beaches in the globe, as it is also popular as the Beach Capital of India. It is also globally known for its magnificent churches, convents, Portuguese buildings & monuments.
During this holiday trip to Goa visitors can relish Goa's most amazing beaches, marvelous culture and heritage, finger licking Goan food and cuisines, aged churches, Portuguese architecture, tremendous temples, aesthetic sands, and finally phenomenal Flora and Fauna. The feasts and festivals are other must seen thing in Goa.
This dream holiday tour has all whatever a visitor can expect. Goa has several destinations where you can spend your holidays along with kids and family or either with your friends.
During their visit the Visitors can enjoy
Exotic beaches of Goa
The beaches of Goa are a mix bag of scenic beauty, serene ambiance and excellent finger licking cuisines. You can found a number of beautiful beaches in Goa and the real charm of the state also lies in its beaches. Here you can feel peace, romance and excitement with miles of sands beneath your feet, striking sunset, and evening air. Open-air beach party is there to enjoy here with a lots of water activities. Delicious cuisines, street foods, loud music, party and dance in beach cannot be seen anywhere in the world. On the other many beaches offer you beautiful nature, silence and calm.
Water Spots at Beaches
As Goa is known as the beach capital of India. Many beaches offer a wide assortment of water sports like water scooter, paragliding, surfing and speedboats and many more to play with sea. . Being dotted with lakes and lagoons, the state offers various kinds of boating, rowing and aqua-cycling facilities.
Sightseeing at Goa
Sightseeing opportunities are plenty in Goa tourism. There are wildlife parks, cascade, government complex, basilica, fun fairs, water parks, safari parks, temples, lakes and Aurvedic spa centers.
Churches and Cemeteries
Apart from beautiful beaches, churches and cemeteries of Goa are also very famous among visitors and vacationers coming from all over the Globe. Intricate churches and cemeteries of Goa are listed as UNESCO world heritage sites. Basilica of Bom Jesus, Church of St. Francis of Assisi, Our Lady of the Immaculate Conception Church etc are famous churches & convents in the gorgeous state of Goa.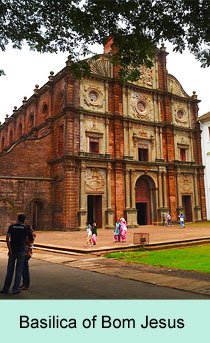 Historical Beauty at Goa
This tour Package of Goa also gives you an opportunity to enter in to the world of history. The architecture, the different structures, erections, cathedrals, churchyards, shrines and monuments are living tributes to the Portuguese. Some of the forts are footprints left behind by the British.
Shopping at Goa
It will not be exaggeration if you describe Goa as a 'complete departmental store'. From world class shopping arcades to unorganized local markets, Goa has enough to cater the shopping needs of tourists and locals. If you are in Goa you must shop for local handicrafts and art. You can easily find the markets that are full with these types of iconic items.
Exotic Cuisines
Fish curry and rice is the main food of Goa. One should also taste the sea foods here with local wine. Goan mainly uses coconut oil for cocking which made the food perfect.
Nightlife of Goa
Open-air beach parties at night are the most famous activities of Goa. If you are looking for some laud music and fun, so many terrific pubs, bars, discos and clubs are waiting for you here.
Goa is one of the most beautiful corners of the world and every person alive must take a holiday in Goa.